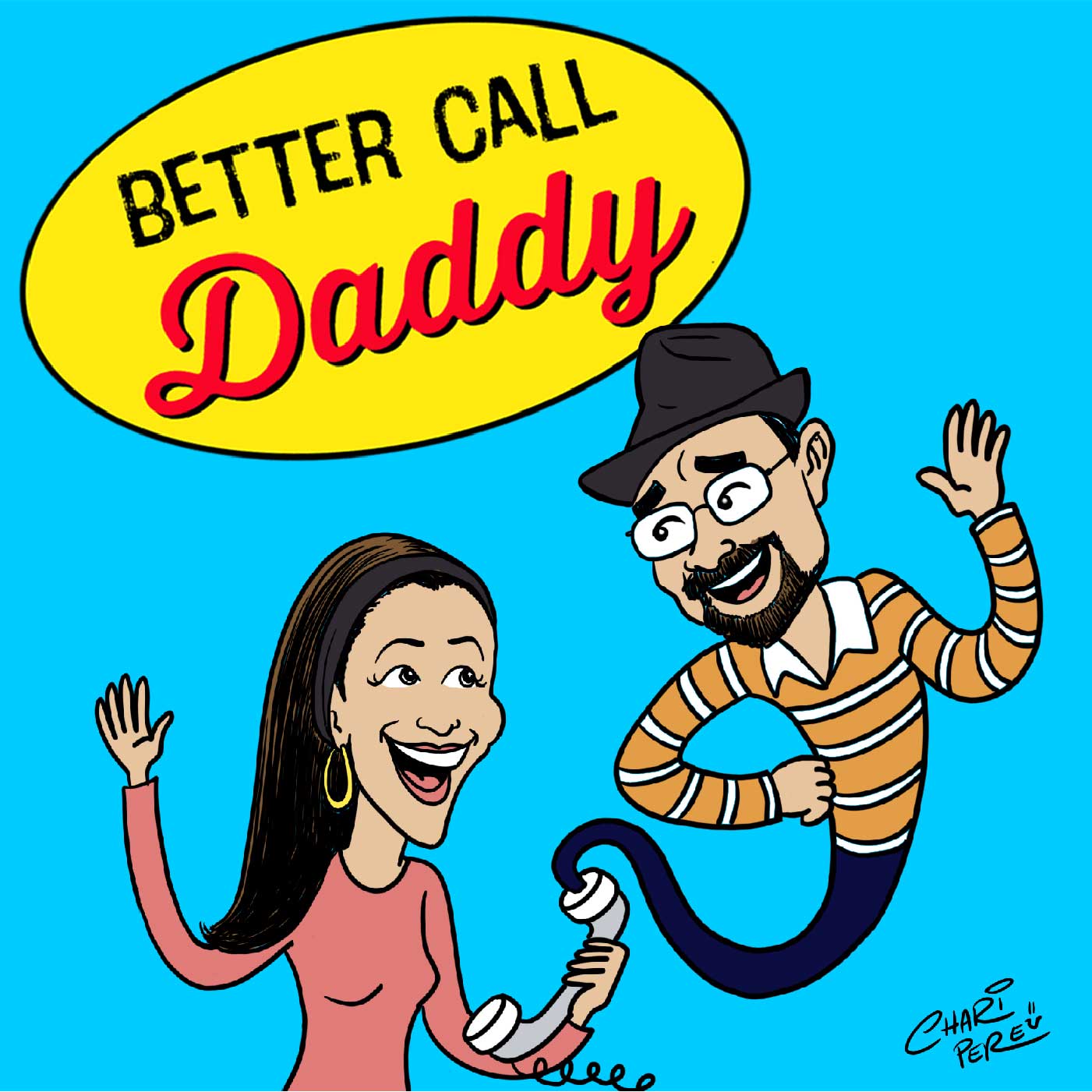 Reena loves a story, and she's fascinated by the people behind them. In fact, she loves to bring stories to life. Her appetite for storytelling has taken her from the Jerry Springer Show to the legal drama of the courtroom. From influential players to reality stars, nothing is censored here. Reena interviews people whose stories haven't been told, at least not through her unique lens, and then gets daddy's advice afterward. Whether you have daddy issues or a father who's inspired your path, you will be able to tap into my daddy's wisdom, wit, and humor at the end of every episode. My daddy has been a guiding light my whole life and there's not much he doesn't know, as an entrepreneur for forty-plus years, a husband, a loyal son, and my number one supporter. He has learned lots of life lessons along the way and is here to share them with you. It's time to reminisce and reflect on the conversations you'd like to have with your daddy and learn from mine. Come share in some good old fashioned family bonding. There is wisdom from four generations and I'm addressing what happens from childhood to adulthood!
Episodes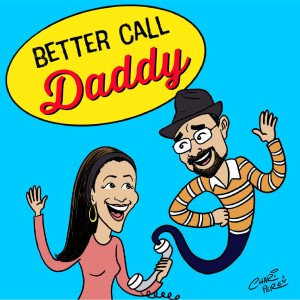 Wednesday Mar 29, 2023
Wednesday Mar 29, 2023
If Benoit had a family show it would be called Better Call Mommy.  He's a mamma's boy.  His mom had to build up calluses in order to achieve.
Surrender is not giving up.
Benoit chose the path of highest resistance with his girlfriend gave up sex, and addressed their emotional and moral incongruences!  Better Call Daddy: The Safe Space For Controversy.
Benoit Kim, is a US army veteran, Penn-educated former policymaker turned psychotherapist, and host of Discover More- an Apple Podcasts Top U.S. 100 podcast. 
Discover More is a show for independent thinkers by independent thinkers, with an emphasis on mental health. The topics include cognitive psychology and mental health, the power of hypnosis, why spirituality and science are related, exorcism and psychology, and more. Looking for practical mental health insights? Notable guests include Fr. Vincent Lampert, Brothers Green, David Rudd Ph.D., Austin Chiang M.D., Anthony Kaveh M.D., Zach Pincince, Pain Academy, and more. 
He pivoted early into the non-profit and policy sector from management consulting upon graduation, then committed to Teach for America (AmeriCorps program) teaching in inner-city Philadelphia before taking a military leave from this commitment and graduate studies at the University of Pennsylvania due to a 2017 near-deployment.
In this 2017 near-deployment to the North-South Korean border, he experienced his first major depression and had to acknowledge that perseverance does not always prevail, which catalyzed his venture into the realm of mental health.
Then, he worked in the policy sector for a few years after becoming the youngest policymaker in the agency's 100-year history and, then pivoted recently into the clinical field as an aspirational psychedelic-assisted psychotherapist.
Lastly, he started the podcast in 2019 as a passion project which has turned into a growing business with an expanding team, and the show has been recently featured on Apple Podcasts Top U.S. 100 in 2023, Apple Podcasts Top 200 Global Chart in 2022, and is a top 2% globally ranked podcast in all categories. 
He invites you to seek curiosity over fear by joining us in our collective journey of Discovering More.
Transcript @podtexts on Twitter
Reena Friedman Watts: Okay, so since you gave me an option in the beginning of which direction we wanted to go, would you rather go with questions from your friends or mine?
Benoit Kim: Oh wow. You said, friends? Plural? Doesn't matter. Whatever's the juiciest.
Reena: Juiciest are always who knows you better, right?
Benoit: True. Yes, we'll start with friends. Speaking of memory lane.
Reena: Yes. Okay, so let's go with Tony. How do you pronounce his last name? Is it Mena?
Benoit: Mena. Yes.
Reena: I was right. Okay, so Tony wanted to know, and I know you were recently on a Christian retreat, he wanted to know what motivates you to work for nonprofits or what motivates you to have a service-oriented career.
Benoit: I love choosing the broke poor life, just kidding, but I think that we all have to choose our path in life and a lot of that is attributable to my parents' genetics. It's not necessarily cultivated. I think I had the privilege to exposure to six figure salary early on at age 21, 22, straight out of college into management consulting realm. I saw the rat race, I saw how miserable so many people were, and I remember this viscerally like yesterday where one of the partners, managing partners at Deloitte at the time, he was taking us out. He rented out the entire bar at Penn State for entrance to show us woo woos with that golden handcuffs.
He got pretty drunk and I asked him a question, as I always do even before podcasting, that, "Hey, is that worth it? Is it worth making that $500,000, $600,000 salary plus vesting options?" He started being tearful. He straight up started crying. A grown-ass man in his 50s. He said that "I miss my firstborn. I didn't held him in the hospital. I wasn't with my wife. I missed my 10 year anniversary with my wife. I missed out on so many birthdays because the duty calls, and to get to that level comes with tremendous sacrifices."
That story stuck with me, and then once I started to work as a management consultant I realized, "Wow, this is not the life I wanted." I always wanted to do something altruistic, even though I don't believe in altruism because there's always that feedback of feeling good, but I do believe in effective altruism, and I chose the path of nonprofit and giving back, and I always check myself. I'm not a savior. I'm not better than other people. Some people find money intrinsically incentivizing and they like money intrinsically. For me, intrinsically I like making impact and creating this legacy, and at the end of the day it's just a job and it's just a personal calling.
Reena: When did you realize that?
Benoit: The first few years in the nonprofit sector, I think I definitely had this extra chip on my shoulder that, "Oh look at me, I'm creating this impact. I'm parting the positive footprint in this world unlike all my private sector friends," and we always find reasons to put other people down when you have that hole internally. Then through my mid to late 20s I realized, "Wait a minute, I happen to choose this path because I find this fulfilling." It's not holy or sacred or better than anyone else. It's just what drives me well, and I can't survive that rat race background. I just can't. I can't even just suck it through, just treading forward. A lot of people do it. I can't do it with my personality trait. I think it was about mid-20s.
Reena: Interesting. Now, you were just at this Christian retreat, and in our interview together you asked the audience, "How many of you want to get married?" You shared with me that 60% of people end up in divorce, but how many people wanted to get married? You said that a good chunk of the audience raised their hands. What did you take from this Christian retreat that you just did? What stayed with you from that event?
Benoit: That's a great question. I tie this back to my previous, previous, previous career as a teacher through Teach for America, where that's how I ended up in Philadelphia, and that it was my entry point into the nonprofit sector. I taught inner-city students, like the Black and Brown kids who had nothing, drive-by shooting on a weekly basis, some crazy stuff, and I thought, "Oh, I'm going to go in and teach them the subject I was teaching because I was a subject matter expert as a teacher, but the reality is I learned more from my kids.
Their grits, their resilience, their emotional maturity, and tie that into your question where I thought I was going in to volunteer my time to babysit 65 high schoolers, which is tremendous hard work, but the reality was, I saw the kids being really emotional, witnessing a lot of God moments. We have this worship night where it's like a sober rave. It's like a raving. Kids just go crazy. They jump around, they sing in this dark, and all the kids are crying, they're hugging each other because of depressions, the lonely path, just being Korean Americans and that heightens pressure from our parents.
Just seeing them I realized, "Wow, I might be farther in life than they are due to my age and experiences, but in terms of spiritual maturity or this thing that we call faith, some of these kids might have stronger faith than I do because they're in high school. The opportunity cost of them hanging out with their cool friends outside of this retreat because it's a two days retreat. Yet all of them, sure, some of them are parental pressure. It's a tradition, sure, but a lot of juniors and seniors, they chose to come to this retreat by giving up their technologies, phones, and cell phone for two days and just spend time with God and each other, and I realized, "Wow, there's definitely things I could do better in my spiritual life." Yes, I definitely learned in terms of how mature and how vulnerable, and how honest they are with their feelings. Because as adults, we're not always honest and straightforward with how we feel inside.
Reena: How do they get the kids to do that in today's social media addict world?
Benoit: I just talked about this too on my way back. It's funny. There is this "formula." I'm part of the church called Yongnak Church. It's one of the Korean megachurches in LA, and a lot of these kids they're like legacies. We call them Youngnak babies. Their parents used to be students and then the parents became teachers, and it's like almost like three or four generations. It's extremely, extremely internally interconnected. I think they have this unwavering trust with their peers and other classmates who are there, and I asked the kid who's in my small group, I asked him, his name is Ryan.
I said, "How are you guys able to cry just so openly in 50, 60 people?" A, having dark lights, having the lights off helps a lot, so people feel like they can be more honest, and B, he said, it's almost more embarrassing to hold your emotions back when your friends are being so radically honest. To nerd out a little bit, it's a group psychology. It's a group flow. Why is music festivals, why are these concerts so riveting? Why do people emote and have these group almost psychedelic experience without the substances? Because you are moved by this collective entity and this collective movement.
The psychology behind group flow is fascinating. Where a lot of people who go on riots and these very violent behaviors and these circumstances, a lot of those individuals by themselves they will never do such a thing. They will never even harm a fly, but you put them in this group where they're emoting, whether through anger, resentments or whatever emotions, positive or negative, they just get activated, and it's almost like the hormones are being synced. I feel like all that helps with people feeling more comfortable, but at the end of the day, it comes to emotional safety. They feel safe and they feel like it's a perfectly fine container for them to embrace their faith and for them to emote the way they feel called to.
Reena: That's really beautiful. I have a couple of questions that came to mind when you were saying that. One, have you come across any doubters and be able to understand them? Then, two, have you ever studied true crime cases?
Benoit: I was a forensic clinician for a year three years ago, and I did work with individuals who committed felonies, atrocious crimes, murder. I know true crime a little bit all too well because I've sat in sessions with individuals who've committed multiple murders and homicide, but they pled guilty to NGI, which is not guilty by their reasons of insanity. What that means is at the times of their crime, they're under psychosis or psychotic episodes, and these are not fakeable. The process to get to that NGI pleading is one of the most rigorous process.
As a reference point, out of all felonies and all homicide charges in all of America, only 1% is eligible for NGI plea, and out of that 1% eligible individuals, only 1% actually get NGI. Because you have to prove by psychiatrists, medical doctors, and psychologists, multiple panels to show that you are actually under psychosis, which means you are not yourself, and it's true. These individuals who have committed three or four murders, who killed their mom, like Ted Bundy type, we have those individuals, they're in their 50s and 60s now because they've been under these programs for like years.
A lot of them don't really remember the time of the crime because they blacked out or they're just under psychotic episodes. Yes, I definitely have some experience with true crime, which is why I was saying your research skills are forensic-worthy, but to answer your first question, yes, there are a lot of skeptics, but many of them they go there because of their traditions, and many of them go there because of their relationships of friends. A lot of these Korean American kids, their parents are tiger parents. There's so much pressure because a lot of their socioeconomic backgrounds are more privileged.
They feel like they can't really complain. They have "everything planned out for them" just like a lot of Jewish families. It's similar backgrounds, where you're really well off. What are you complaining for? Just work hard, put your head down, study, go to the best college. Yada yada ya. They don't really have a space in their household to share their emotions and express their internal realities to their parents because they get shut down the moment they do that. I think that's why they come to these retreats. Just have two days of unplugging from everything and just be themselves, but not everyone there believes, but I think to me, God means love, and I think God works through relationships.
Reena: I've heard you mention that you yourself had a tiger mom. What did that do to you in terms of life expectations?
Benoit: That is a deep question. A lot. Quick trigger warning. It catalyzed some of my first few suicidality like suicide thinking, I wanted to cut myself, I wanted to jump off the building. My mom also used to fat-shame me when I was in middle school because I was so stressed. I moved from France and then Korea, and then Korea to China at the time, and I didn't speak the language, so imagine the frustrations. I remember I used to stress eat a lot so my mom would be like, "Oh, you're a pig." She'll use very abusive hurt languages.
In terms of expectations, I thought that life were linear. If you do X, then Y happens. If you work hard, then life is guaranteed to do well for you. If you do this, then that, but as you know, Reena, life is not linear. Life is not linear by any means. You can do everything within your power, life still may not pan out the way you want it to be. Because if you think about this, we didn't even choose our birthrights. We didn't choose to be born. If we didn't choose our birth rights, it's laughable to think that we can exert influence on this thing we call life.
It's a greater force than we are. I think I had a very unhealthy and distorted expectations of how life works. If I just work hard enough, I'll get into the college I wanted to be. Then for my senior in high school, I got rejected by every single college my mom asked me to apply for. My mom didn't believe in safety school. She only made me apply to top 20 in the entire country, and she literally said, "Benoit, you are my son. You have my genetics." She has insane CV and resume. She's like, "You have my genetics. You have God as your cheerleader. With those two things, you can achieve whatever you wanted to do."
Then six months later, I got rejected by all schools. Waitlisted by two. I was depressed. I didn't know what depression was because I was 17, 18 at the time, and I got really, really down. I thought, "Wow. God must not love me. I must be a failure. My mom can do this. Why can't I?" I was an older sibling, so I also had the additional pressure of being the role model, being the best example for my younger sister, but it definitely screwed me up well, until the early of my 20s.
Reena: Whoa. Have you been able to communicate that to her? How did you start that conversation?
Benoit: Your show is called Better Call Daddy. If I had a show, it'd be called Better Call Mommy because I'm a mama's boy, for sure. Yes, we've reconciled, and we had conversations in my early 20s, my mid-20s, and even now. I'm moving through some family situations, as I shared briefly on our episode earlier, but we never saw a therapist together, but we've had a lot of heart to our conversations, and she is extremely open, and she's very receptive, and as with the power of age and time, her fangs and her claws of tiger mom falls off a little bit, just with the power of time.
She softened out a lot, and she's become a lot more receptive. She started to believe in mental health because she didn't believe that for the longest time, but a lot of older generations, people, especially as a woman in her generation, she's 60 now, navigating that space in Korea. If you think women get treated bad in America, go to Asia or some of these countries, women have no rights. It's not possible. She had to build up all these calluses to protect herself. It's a protective mechanism, so I understand where she was coming from.
I always empathize with her upbringing because I work hard and I'm pretty high achieving, but I will never amount to what she's achieved, and I'm not comparing. I hate comparison syndrome and comparison Olympics. It's just the circumstances I'm seeing this for objectively. I always understood where she's coming from and she always told me that- We talked about this earlier, where every parent is a parent for the first time, and if you think about what adults and parents are, they're just older children who are parenting their own children for the first time in their lives.
I think that understanding helps a lot, but she's very receptive. She's not afraid to say sorry, and she owns up to some of her mistakes and she has a lot of regrets. At the same time, I wouldn't be where I am now sitting across the screen from you if it weren't for her to burden the shoulder of being a single parent for the longest time.
Reena: I love that you said your show would be Better Call Mommy. That's really sweet, and it's truly amazing that you had that compassion for her and that understanding, even though those are some hard words to hear. I actually definitely had some body image struggles because I was very close with my dad's mom. She was like a second mom to me. I grew up with all four of my grandparents, and my dad had very thin sisters who my grandmother loved to shop for, and she constantly made comments like, "Oh, well, when you're skinny, you can fit into so many more things."
She loved to feed me, but then when I got curvier, she also loved to comment on that, and I think I started dieting at 12 and I started having eating disorders in college. Even before that, high school, and it took a long time to get over that, and then even as a mom, oh my God, having kids really puts weight on your body and loving yourself through that and realizing that you're bringing life into this world and you need to be healthy in order to do that. How did you resolve those body image issues?
Benoit: Before that, I just want to add where it's funny you mentioned the grandparents, their love. I think Jewish culture and Asian culture are very similar, where we express love through food. It's like the best vehicle for love. My grandma will always say that "Oh, Benoit, you look like you lost a few pounds. Eat up." Then next time she's like, "Oh, you look like you gained a few pounds. Let's cut back a little bit." I was like, "Grandma, what do you want? I can't do both. Do you want to feed me or do you want to starve me? Please don't do both. It sends too many confusing signals."
Because there's a difference between eating disorder, which is ED clinically. There's also disordered eating, and unfortunately, a lot of men who work out very religiously and who are rigorous workout, former athletes. I'm also a veteran. I think we all have some a body dysmorphia that we move through. Even now, I have some disorder eating tendencies where it's not that I'm conscious about how I look because I'm happily engaged. I'm very fit. I'll always be fit because workout is just part of my life.
At the same time, I don't truly know actually work through that entirely but to go back to the time I just referenced in terms of when I was being suicidal, when I was being fat-shamed by my mom. In my early adolescent days, I think I just had to recognize that I'm really stressed. I'm in a new country, new language, new friends. I'm being uprooted every single couple of years due to my mom's business at the time. I think I just chose to be a little bit more gracious with myself, and I think I overcompensated my body image concerns by working harder, by striving for achievements.
It's almost like I detached my self-worth from my body image because I knew I wasn't able to lose weight right away to achievements and being a scholar, but then my sophomore in high school. A few years after the fat shaming incident, because that happened in middle school, I lost 55 pounds in one summer. I just have that willpower it's given where I started to get bullied in high school because I was the first international student at the high school in Orange County ever, ever witnessed. I was bullied very severely freshman year, and then I found football.
I was like, "Wait, there is a sport you can legally hit people in the field?" That was a very healthy way for me to cope through my anger, and also, I just got sick of being bullied. I said, "You know what? I'm going to lose 55 pounds." I lost 55 pounds in one summer. I ate special case cereals. I cut a lot of weight. I started to run every single night. It was dreadful, but ever since then, I started to get a little bit better and more healthier with my body.
Reena: I can relate to some of that insanity because you can control it, and I have perfectionism in my blood, and so, yes, once I figured out how to start losing weight, I just made myself do it, and it is painful. I blacked out and took diet pills and diuretics and you name it, I've tried it, but that's not healthy [laughs].
Benoit: Even now, if I have a big gorging incident over the weekend or something, I will go on like 24 to 36-hour fast, even though I do like the lucidity you feel from fasting because it's like an ancient practice and it has a lot of health benefits, but I'm very self-aware and I'm a clinician, so I can't lie to myself. I know deep down the reason for me to do that is still because of body image or the so-called physique or some disorder eating tendencies. I recognize it and I'm working through it too. At the same time, I know my body really well and I'm really healthy. I get sick once every five, six years. I'm an athlete. I do a lot of mind-body connections exercises. What I do and what works for me is definitely not for everyone, but at the end of the day, it comes down to, do you know your body well.
Reena: I totally relate to that. I ate too much peanut butter trail mix over the weekend, and then the next morning I'm getting on the treadmill. Every single time I have something sweet or a piece of cake or something that I shouldn't that's off the diet or off eating healthy, I hop on the treadmill. Yes, it's still underlying with me too. I would like to talk a little bit more about Korea because I know that you, in your military service, ended up there. What was that almost? What was your military experience like in the time that you spent?
Benoit: I was in Army Reserve and I talked a lot about on the show and when I was interviewed where my military experience catalyzed my first major depression, which was the entry points to this realm of mental health. Because as I alluded to earlier, I didn't believe in mental health because my mom didn't believe in mental health, and a lot of children we uphold our parents' and authorities' and teachers' opinions as truth, and we internalize those truths even though they're just limited opinions. I have a lot of gratitude towards that experiences in retrospect, but going through it, it was a wild whirlwind of journey.
I joined the reserve to become an American citizen. They used to have this specialized linguistic program. If you speak one of the languages that's in high demand for strategic reasons, you test into it and then you can skip green card. You can literally go from foreign national into become American citizen in about four months. It's unparalleled. It's a faceted accelerator program. It's been discontinued because of Mr. Trump a while ago. I was the second to last cohorts they've ever admitted. I got really lucky with that, but when I joined, I did a lot of front loading, a lot of calculus.
I said, "Let's think about the international arena," because my majors in college was international relationships and economics, because I wanted to become a diplomat. Since I speak three and a half languages, I'm multicultural, I thought it would be the right path. Of course, God had different plans for me entirely, but because of that, I've always had great pulse on international politics, and I thought, "We're in a pretty safe post-Bush era. There is no likelihood of warfare." This is, of course, way before Trump and all that. I thought, "I put my six years in. I get my citizenship and I get out, and you make decent money, decent benefit."
Then lo and behold in 2017, Mr. Trump and Kim Jong-un, the dictator of North Korea, started to have some measuring contest of "I got the red button." "No, I got the red button," and remember, the tension was very high. We were fearful, is this going to be World War III? Mine was one of the 12 units in all of the US to get deployed to support the American troops stationed in the North and South Korean border, and the chance of escalation was pretty high, and I had to confirm my mortality for the first time that, wow, I have this three-year, five-year, seven-year plan. I'm pretty smart, I'm capable.
I got work ethic, I got a great vision, but God is like, "Nope, not happening. You're going to get deployed internationally and you may die." I confronted and flirted with the idea of mortality that I'm just one of the infinite floating stardust. What do I know? A lot of times what we think how life happens is not how it happens. It unfolds the way it does. The deployment was canceled the day of because it was way too expensive, and we, fortunately, came to this de-escalation point, but I was passed to Kentucky for three months of rigorous training because Kentucky has similar weather as South Korea, which is very humid.
We were under this climate-controlled training to get ready for mobilization. That's what we call it. Yes, for those three months, I was depressed. I was like, "This is the worst thing that's ever happened to me. I'm going to die and I'm going to go back to Korea, not as a tourist and not visiting my family, but to be stationed at the north and South Korean border staring at the North Korean soldiers across the border." That is crazy, but that's how that was, but fortunately, everything calmed down and my deployment was canceled literally the day of when we're about to fly across the country, get shipped, and then I went to Coachella the week after to celebrate the difference between from potential death to life.
Reena: Oh my God. Did that feel like a God moment?
Benoit: Yes, and it's just so hard to describe that stark contrast going from majorly depressed to about to go across internationally for warfare to now in this beautiful California weather, not sober entire time, and just celebrating life and just hanging out with my friends who invited me. Yes, I couldn't believe how life worked, and that's when I realized, yes, life moves the way it does, and we have no influence or control over this thing that we call life.
Reena: How are you surrendering now?
Benoit: That's the biggest theme I think God put me on for the last three years with my multiple career pivots coming from Philadelphia, where I loved, to LA to support my fiance's medicine journey because she's a physician, and there's so many greater forces in life that are just beyond our control and amount of prepping it does nothing. It happens the way it does. In Stoic philosophy, because I love Stoic philosophy, a lot of people think Stoics are just emotionless people who fight on. That's actually not true.
Stoics believe that you have to be honest with your feelings and you have to emote and release those feelings, but not for too long. Do it, and then you need to confront life and move head-on. That's Stoic philosophy at its core, and there is a philosophy in Stoics where I talk about, do not borrow unhappiness from the future because you're going to suffer, because suffering and pain is part of life. You're going to suffer by the circumstances of life anyhow. Why suffer twice? That's like the root of my answer, where I learned that over and over and over again.
I think you can relate where I think I call it God. Some people call universe. God will instill and try to teach you the same lesson multiple times until you get that lesson. If you don't get that lesson, you're going to go through the same situations that looks differently and manifest differently, and I've gone through some of those four or five lessons, the same pain teacher just over and over again. I realize, God, you got me. I'm going to surrender. Your surrender is not giving up. You're giving in to a higher power, and that alleviates the pressure because if there's no God, we have to burden the pressure of uncertainties in the unknown.
Humans are terrified of unknown. That's why pattern recognition works. It's, "Oh, let me check out the data points in my database. Let me pattern recognize. Let me look at some of the things in the past to predict the future," but the future literally means it hasn't happened. It's unprecedented. That's why pattern recognition is inherently flawed, but I think that's how I was able to surrender fully because I learned that hard lesson and I had to swallow that pill, I had to internalize it, and I think without this ability to surrender utterly.
I'm not saying I'm perfect. Three years ago, it might have taken me three, four months to finally go to God and pray say, "God take me now." Now it would take me about a day. Within a day I will say, "God help me." Because I'll try to be resourceful and move through whatever situations and then go to God, but without that surrender I don't think I would have able to survive my three career pivots in seven years. Because all the careers I pivoted into were brand-new fields. No experiences, no connections. It's complete unknown, but now I love pivoting, I love the unknown because he keeps me exciting.
Reena: Speaking of struggles, was it a struggle not to have sex for three years?
Benoit: [laughs] Yes. That's funny. It's the most profound, challenging emotional training center I've ever gone through. Because I learned about self-control, I learned about creating systems like Atomic Habits by James Clear. Great book. The ethos of that book is about everyone has finite amount of willpower and discipline because that's also genetic variability. Not everyone is given the same amount of willpower, like David Goggins or Jocko, those people are given and birthed with a heightened threshold of willpower. That is a fact. Plus discipline, plus they work hard but they do have genetics.
In the clinical literature we say about 20% to 30% is about genetics and 60% to 70% is about nurture, which is the environmental feedback where you grew up in. It's always both, nature and nurture. I have very high discipline. As I talked about, I lost 55 pounds. I chose to give up sex with my partner to address the internal moral and emotional incongruence and most people wouldn't able to do that and I able to initiate it and I had to realize there are some tough days. Sometimes temptation is really strong.
Plus I lived with my fiance, who's now my fiancee now. It's not even like we're doing long-distance, we gave up sex, it's because we had to. It's like no, we chose to living and sleeping in the same bed, but I realized the importance of creating systems to ensure that what we want to achieve, the intention can be executed well, but yes, being hard is an understatement. I think we need a more challenging, deeper word than hard, but I learned a lot about myself and my partner and now we have this hyperactive, hyper-proactive communication channels and methods that we learned from those three years of profound experience.
Reena: What gave you that idea?
Benoit: Can I talk about psychedelics in this?
Reena: Yes.
Benoit: I'm an aspirational psychedelic assistant psychotherapist, I work at USC, got my masters at USC as well. My clinical orientations and my clinical focus is psychedelic therapy. I'm not here to explain the science because evidence is very robust. I tell people I'm not in the business of convincing. The evidence is out there. If you want to look it up, please look up and do more research after the fact. This is a little bit of long story, goes back to another thing where I had a sexual trauma in college, during my sophomore in college, and then that propelled me to this objectifying woman because it was a sexual assault by a woman because statistics is about one in seven men experience sexual trauma.
Of course, woman that's like the more obvious, more explicit, but a lot of men experience that too and I fell victim to this. I was vindictive, I wanted to objectify woman. I said I got screwed over so I'm going to revenge back. I was never violent, and everything was consensual, of course, but I'm what people call a retired Fboy.  Because I would never lie for sex, but it was very common, and therapy didn't help. Self-help books didn't help. My introspection level didn't help. Nothing helped. That allow me to move through sexual trauma until I came across psilocybin, which is magic mushroom therapy in 2017.
Ironically, around the same time as deployment, this healed both of my traumas in 8 hours. I witnessed the efficacy of psychedelic therapy. I was like, "Holy crap, there is more to this just being a party drug you trip on a music festival." There's the implications, the potential for healing is a lot greater. I subscribe to psychedelic therapy. Reason why I share that, to answer your question, is every single year I trip at least once a year because one of the documented evidence for psychedelic is we call it neural reset.
With stress and just things you go through in life, lack of sleep, your brains accumulates toxins in your brain. That's why sleep is a non-negotiable. Because by you going to sleep, your neurons in your brain are literally neurologically working hard to cleanse through those toxins and release those toxins in your sleep through neuroplasticity mechanisms. By shortcutting your sleep you're also shortcutting your process to clean out the neurotoxins in your brain, and psychedelics is an accelerated way to do a neural reset.
It was completely cleansed and reset the toxins in your brain. I do it microdose once a year just for the sake of that neural reset, and I wanted to finish my time and chapter in Philadelphia before I moved to LA by doing a psychedelic trip. I did a full heroes dose, which is like 5 grams. It's a lot, but I have a lot of rational and clinical experiences. I also do research so I'm very well equipped because there are warning signs and red tapes, and during that trip I had a God moment. I think at that time I tripped at least 50 times in hundreds of hours doing psychedelics, but I've never had a religious experience that people have described it as.
Mine was always lessons and sure, it was very insightful and colorways but never had this God moment until then. Let me try to describe this visually. When you close your eyes, psychedelic opens a portal to a different reality. I call it the reality behind the eyelids, and I remember seeing this river of dots, like a stardust. If you've ever been to Yosemite or National Park, like 2:00 AM, you can see the Milky Way. It's almost like you can touch it. Imagine that but inches away from your face, and I remember this just beautiful, majestic, indescribable beauty of this floating river of this floating stardust, and it was billions of stardust.
It was like a river, and I just instinctively knew, reflexively I was like, "Oh, that's God." Not this God, this beard, Jesus figure that we think about, but the embodiment of what God is. I think it represents humanity, because in theory, if 8 billions of us can collectively wield our power together, we can rebuild pyramids in probably two minutes. We can empty out the Pacific Oceans in probably three minutes, in theory, but of course, it's not possible. Mechanically, you can't control 8 billion people every single step of the way, but I just knew that that was gone, and I had this thought, "Benoit, I know-" it's literally spoken from a first-person view to me.
It's like, "Benoit, I always knew that every time you had sex, even with your girlfriend at the time," because we've been dating for a year and a half before we gave up sex, "You always felt a little bit guilty because of your Christian faith," after the words because it was premarital sex. "Why don't you take this opportunity to start a brand new chapter by leaving Philadelphia, by giving up sex, by recommitting to absence?" It was literally a thought while I was hallucinating and having this trippy experience in my empty apartment in Philadelphia, and it was unshakable.
It's one of those two things that once you see it, you can't unsee it. I thought, "Holy crap. Am I about to give up sex?" I gave up alcohol shortly after as well. I've been sober from alcohol for three years now as well. I had a conversation the next day with Becky, my fiance, saying that, "Hey, this is what happened. I had a God moment. How do you feel about giving sex?" She said, "I felt the exact same way my whole life." She tried to give up sex with her ex-boyfriend of seven years. They lasted for a month, and they failed.
I told her, "I'm different. I have heightened willpower. We'll systemize this. We'll create systems to make this work," and lo and behold, her and I, we agreed, and she shared the exact same faith as I do. She's very spiritual, and that's what catalyzed and prompted both of us to give up sex, but it comes down to the God moments and the religious experience from doing psychedelics.
Reena: That is amazing. What has that done for your relationship?
Benoit: It leveled up all domains of relationships. It taught us to communicate better, more proactively. It taught us to be more patient with each other because you get frustrated through arguments and you want to short-circuit the frustrations of having sex, using sexuality or lust as a crutch. We don't have crutch because it's just us and emotions. It taught us to not run away from our problems and confront it head on. It's different for me because that's who I am, but she deals with avoidance tendency like attachment theory, so she's a lot more avoidance. Confronting emotions is not easy for her as it's easier for me.
She learned a lot from me and I also learned to be more gracious with each other's mistakes because there are steeps, there's highs and lows. Some days the temptation is really, really loud and we just learn to be more attuned with what we need in the moment versus what the society said you should. Because what we did is not popular by the societal metrics. You could relate because you did it for a year and a half. I think it really taught us to communicate better, but more importantly to really trust our guts and follow what feels right for us internally versus the external noises and external standards of what you should do.
Reena: Okay, but talking about what feels right, it definitely heightens your level of sensitivity to any touch. She could probably brush by you and that would turn you on because if you're not touching at all then you're noticing every little touch, right?
Benoit: Here is a high level of the parameters and the boundaries we did. We tell people that we lived a hermit and like middle school life. The farthest kingship we will do is cuddle when we go to bed. That is it.
Reena: That's dangerous.
Benoit: Yes, but we leave room for Jesus in the middle. There's always a gap. It's not that intimate, which is what middle schoolers and high schoolers do. We did that. We will hold hands, we will kiss, but there's no French kissing. You're just dabbing. Literally, like middle schoolers to create temptations. We become a lot more shy and innocent with each other. Even thinking about it it's crazy where I haven't felt that level of innocence and purity since I was in high school. Yes, it wasn't easy at all, but I think by creating systems it allowed us to rely less on our willpower and it was easier to be disciplined because we had these mutually agreed upon rules and systems and housekeeping rules that allowed us to do it.
Then when we do get a little bit more skinship, AKA like cuddling a little bit longer or kissing for two seconds instead of half a second dab, we get these jolts of energy. We get that high school chills like, "Oh, that was scandalous." Of course, that's a joke, but I think it in a way sparked us and kept us relationship more exciting and we have more things to look forward to because we knew that we're doing this A, because we believe we're going to get married. If we knew it wasn't a lifelong partnership, why will we subjugate us under this torture? Because it was torturous, for sure, but yes, it kept our relationship more innocent and interesting in a weird way that we didn't really foresee beforehand.
Reena: I think that's something that the audience should take note of because if you want someone that you're dating to experience what it would have been like to spend time with you as a teenager, try that on [laughs].
Benoit: The running joke is since now we recommit a sexual relationship with the engagement, we'll get legally married in like a month or two because she has great physician insurance, so I need the insurance benefits ASAP. That's half joke, half-truth. It's almost like because we had known about every other skeleton, there is no skeleton in the closet. You really have to get deep and you really have to know yourself and your partner. Now we almost joke like, "Wow, we're virgins again." We joked about us being virgins again, like being the chosen virgin.
In a sense, it is true because it's not even like forbidden fruit like Adam and Eve. We knew the forbidden fruit because we've partaken in it for a year and a half before we recommitted from abstinence from sex. We're like we chose to be virgins again, and it does keep the sex life or the current romantic and sexual chapter a lot more, not enticing, but just a lot more worthy. Because we know we both chose the path of highest resistance. Now we're here on the other side, everything just a lot more fruitful, emotionally, relationally, romantically, sexually.
The benefits are great, but I also don't want to say that, "Oh, all these were planned out. This was all calculated. That wasn't the case. The reason was very pure. Let's address our moral and emotional incongruence. That was it, but all these unintended benefits start to happen because when you make a decision in life, Reena, you embrace that decision. You don't look back. You just move forward. A lot of new pathways tend to open up.
Reena: Okay, I love that you just said my name.
[laughter]
What would you tell someone who has experienced abuse and has not shared that with their partner?
Benoit: I'm going to have to bill you for a therapy session afterwards for all the therapy feedback. That's a really hard one. It depends. It depends who the person is. It depends on their circumstances. It also depends on the level of psychological and emotional safety that's been established within their relational container. Instead of answering, I would ask, why not? What is stopping you from sharing your abused history or some of the more vulnerable and intricate sensitive details with your significant other that you say you love? Why not?
What's stopping you? What happens? Because I think we have to meet where they are at, whether it's therapists and clients or humans to humans like we talked about, where I don't believe in advice because too much context is required. Who am I speaking with? What is their upbringing? What is their aspirations? What do they want? What is their goals? Likewise to your question, it depends, what are they hoping to achieve out of their relationship. Are you seeking a lifelong partnership? Is it just a season? Is it just a rebound relationship? Is it just for fun?
Because the ultimate goal of every relationship, friendship or romantic or otherwise, it's all about finding the world safe again. Because what trauma and abuse does to you psychophysiologically, is you feel that the world is no longer safe. Because the world is unsafe, I have to do everything within my power to protect myself. It's survival. There's nothing wrong with that. If someone is not sharing anything that's vulnerable and very close to their heart with their loved ones, I don't pathologize that. I just view it as, "Wow, they're trying to survive in this world where they feel unsafe."
I would rather instead of what's making you feel unsafe currently with a person that you love, if you've been dating that person for three or four years and you still feel unsafe emotionally, there's something there. I don't use the word good or bad, but I think it's worth examining the archives of your behaviors, the archives of your patterns and what characters or what behaviors that is contributing to you feeling unsafe to a point that you feel you can't open up wholeheartedly to this person who tells you that they will love you no matter what.
Reena: That's a great response. I have a follow-up, too, because you mentioned after that happened to you that you became an Fboy. Do you think when men are abused that it changes something in their sexual wantings or desires or anything along those lines?
Benoit: I can't speak for all men, so I'm going to speak for my experiences where there is actual neurological and genetical changes. The field is called epigenetics. Once again, not to nerd out too much, but I love neurobiology, so please stop me when this becomes a Ted Talk or a lecture. Genetics is the given subsets of DNA genomes, which is a DNA expression, that's genetics. Y chromosome, X chromosome, et cetera. Epigenetics is a study of change of DNA expressions based on your environmental feedback.
What that means is a given subset of genetic foundations of the chromosomes and genomes, they're unchanged because they're fixed, but the DNA expressions of how you express those given subsets, they do change based on nurture. That's why the people ask, is it nature or nurture? It's always both. Epigenetically, it does create psychological changes in men, and it's not just men, women, men, whoever you are, anything that's traumatic. Because trauma is this word that people are allergic to nowadays, but trauma literally means a scar because it's a medical word. Physical trauma means you have a scar tissue.
That's what trauma is, literally, but then that trauma creates a scar tissue, which creates a physiological change. I'm a former athlete. I'm a veteran. I used to be pretty rowdy as a kid. I used to do a lot of dumb stuff, jumping off the rooftops, whatever. I have like four or five scars around my body, and they're permanent. Physiologically, the physical trauma changes your physiology. Similarly, psychological-emotional trauma changes your psychology. Also not permanently. A lot of it can be reversed, but it takes a lot of time.
I don't really know how that changes people's or men's sexual preferences or their sexual expression. That's probably what you're asking about. I don't quite know. At the same time, what I do know is hurt people hurt people. With my case, I was hurt, so I wanted to hurt other people. Because when you feel like your life is missing control, that your life is spiraling out of control, you have no control or pulse over how your life goes. How do you get that power back? You exert influence other people by hurting them and a lot of people and the reason why a lot of perpetrators-
For example, this is a very dark and sensitive topic. A lot of kids with sexual trauma, let's say they were raped and abused by their father, by their mother sexually. A lot of times they become perpetrators themselves when they grow up because it's about priming and role modeling. Imagine the only ways you know how to cope through a relational conflict is through alcohol. Because you grew up under alcoholic parents. Guess what you're going to do when you go through your own relational conflict? Alcohol. It's not because they're incompetent.
It's because that's the only reference in data points they have in their databases, and likewise, if you've been abused sexually by your parents or by elders, your cousins because a lot of sexual trauma and assault happens within families, people that you know of, that's statistically accurate, is you're going to replicate that behavior unconsciously without because it feels familiar, and familiarity comes with comfort. Nobody likes discomfort. I think the answer is yes, but that's a long one and the answer is to say, I don't know, but hurt people to hurt people traumatically.
Reena: I appreciate that answer, and I think it really segues into a question from Patrick Martin, who you've done an episode with. He was interested in your experience moving into the therapy field and wanted to know about how your military experience helped you transition into that, and then how do you take these experiences and all of these things that you've talked about with me today and how do you share that with your clients?
Benoit: Shout out to you, Patrick. Great guy, and shout out to you for the thorough forensic research. I think it also depends who I'm speaking with. I think the short answer is, it gives me a sense of relatability. Because I could tell them that, "Hey," especially with men clients, because a lot of men come into our session saying that, "Oh, this is pseudoscience. We're just going to talk about my feelings. What are you going to do just talking about feelings? You're not going to change me?" I say, "Yes, I'm not here to change you. I'm here to hopefully help you going from a place of stuckness," because that's what trauma is.
You get stuck. "To go from stuckness to unstuckness," but therapy is the same thing as reading a book, journaling, talking to people. It's a space of self-exploration. We all navigate our lives based on the idiosyncrasies, our belief systems, our thoughts and feelings, and a lot of times, many of those are distorted, like the way we started this interview with we internalize our parents as truth. If you're going to navigate your life based on your internal thoughts and feelings and belief system, let's make sure that the operating system you're basing your life out of is accurate.
Let's just start there, and that's how I approach my therapy where I'm just a GPS system with certain expertise in certain modalities. I'm just here to show you, turn left, turn right, but I often ask them, "Can you get to where you want to be by taking a detour or not following a GPS?" Yes, of course. It might take you a little bit longer, it might take a few additional detours, but you can get to the same destinations by taking a different path, but at the end of the day, Reena, I tell all my clients that I'm the expert of clinical psychology and therapy, but you're the expert of your own life, always.
To answer your question, I think it depends on who I'm speaking with, but if there are men, I relate because I'm a veteran, I'm a former varsity athlete, I'm tall, I have a great physique. If they want bravado and machoism, I got them, but if they want more emotionality and being attuned with their emotions and redefine what being masculinity means. I don't like the term toxic masculinity because what does that mean? It's more about let's redefine what does it mean to be a man in 2023? Because, like I said, Stoics are real men.
These are gladiators. These are the greatest philosophers of our- not our generations, but historically, and those men will cry in public. They would talk about their internal stresses with their trustees, and then they would confront it, internalize it, and move on with their lives. That's how I define a man, is do the difficult things, even if that means going to see a stranger who's a professionally trained therapist and talk about some of your vulnerability. If that's difficult, it's worthy, because being fearless and bravery isn't absence of fear.
It's in light of fear, you're still dealing it. That's what makes it courageous and fear. I think my veteran and military experiences, some of my experiences, that a lot of people view it as a bravado, and what a real man does, I think, gives me additional entry points and relatability and comes down to creating a buy in for the clients to feel comfortable, to share what they're sharing with me, probably for the first time in their lives.
Reena: That's amazing. I'm now interested in finding out what my dad thinks a real man is [chuckles]. Speaking of that, do you have a question for my dad?
Benoit: Yes, I do. It's related to what a real man is because your dad sees and he gives his high-level, two-cent advice at the end of each episode, and he gives great advice by the way. I have a question for him which is, what does being a good father mean to him?
Reena: That's a great question. I'm excited to hear what he has to say about that, and one final question for you coming out of the pandemic. How has therapy changed in the time that you've been in it?
Benoit: Are you asking for as a consumer of therapy because I see a therapist or are you asking as a therapist?
Reena: I'll let you pick.
Benoit: I'll give you both.
[laughter]
Benoit: I'll keep them succinct. As a consumer of therapy, it's a lot more scarce and a lot more difficult to seek therapy because there's just so much demand, and the pandemic was about physical illness. It was a pandemic, but then there is the invisible, hidden epidemic, which is mental health. The suicide rate during the pandemic, the adolescents, little girls, one of the highest suicide populations is adolescent teenage girls because social media, unrealistic beauty standards, the eating disorder we started this interview with, it's staggeringly high.
It's extremely concerning how many little girls attempt to take their own lives, or they do end up taking their own lives because of cyberbullying and because of the beauty standards through social media. That's the consumer side. As the therapist giving therapy. Therapists are making more money now because I think they're finally recognizing the role of therapists and because supply and demand basic economics. Because of the rise of demand, there is the rise of supply. I do see more people going to therapy who want to help people, who want to help reshape and reimagine a lot of people's internal reality landscape, which is really exciting to see.
It's mixed because the rise of therapy cost is deterring a lot of people from a lower or more marginalized socioeconomic background. The barrier to service is a little bit more difficult for a lot of people. It's mixed, but I do see that a lot of people believe in therapy a little bit more, but I want to caveat that because whoever is seeking therapy, unless you're first-hand therapy seekers, you've already bought into therapy before. We need to target the population that hasn't bought into therapy, who has never seen therapists before because those people are often the people who need help the most.
Even though they're desperately in need of therapy or any other help-seeking life coaching, whatever, therapy is just one of many vehicles for help. They're often not getting the help they need because seeking help is hard. Because to seek help, you have to recognize that you need help, and recognizing that you need help, first and foremost, I think is the greatest barrier, especially for a lot of men. Yes, therapy landscape has been interesting and mixed with upsides and downsides post-pandemic.
Reena: It's also expensive. I would think that that would be a barrier too. Someone in my audience even said, why is it so hard to get in with a therapist? She found it to be hard, and like you said, the supply and demand thing, that she's been told that she has to wait weeks to get in with one.
Benoit: At USC. I work at Keck Counseling Center at USC on campus. I serve all USC populations, undergraduates, and PhD students. Our USC clinic site, we serve about 21,000 students a year. There is 65 of us clinicians. Let me say that again. There's over 20,000 students seeking help every year, and the number is growing. There are 65 of us therapists. Of course, it's hard to seek therapy. Addition to that is, not all therapists are made the same. Just like not all podcasters are the same. Not all doctors are the same, not all chefs are the same.
There are competent ones, and there are- I don't like the word competency because it's very bourgeois who decides competency, but not all therapists have the same capacity for healing. Even if someone can go through and move through all those obstacles and barriers to finally get linked to a therapist for intake session, which is the first session, you may realize that, wow, this is not a good fit. They don't understand me. They don't validate me enough. I don't like the approach or the modalities they're using.
Because I often say therapy is like a buffet. There's many different flavors, so you have to try out different flavors, but if you don't like a single doctor you've seen, would you just give up on emergency medicine? Would you just never go to hospital again? Probably not. You probably shop for a new primary care physician. Likewise, if you have a "bad" or less than ideal experience with a therapist, I strongly encourage you to do more shopping and check out a different flavor, because there will be someone to your liking and there will be a goodness of fit, which is what we call.
Reena: There will be a different flavor and you can Discover More.
Benoit: Discovering more with us in Reena.
Reena: Let people know how they can find your podcast, Discover More, and learn more about you.
Benoit: Exceptional segue. I have a podcast called Discover More. It's a show for independent thinkers, by independent thinkers, with an emphasis on mental health, and if you listen to my new introductions, you will hear Reena's voice in the background as part of my intro. She was gracious enough to submit her recording, and I love a lot of esoteric topics. Of course, I know mental health and psychology the best, but I speak with Christian philosophers, I have podcasters on like Reena, I have entrepreneurs, I have pretty much anyone that I think have fascinating and unique stories to tell.
Like Reena, I'm a story junkie. That's what I borrowed from her during our last month of knowing each other. I love highlighting the stories and elevating the voices they need elevated the most, but if you found any common grounds or interest with the way I view things, my output in life, how I navigate life, if you want to ask me any questions, feel free to connect with me on Instagram and social @discovermorepodcast. You can find my YouTube channel if you're more visual @discovermorepodcast on YouTube. If you're more audio listener, you can find Discover More Podcastwherever you listen to your podcast.
Reena: Amazing. Thank you so much.
Benoit: Thank you.
Connect with Reena
https://youtube.com/c/BetterCallDaddy
linkedin.com/in/reenafriedmanwatts
My dad and I would love to here from you, subscribe, drop us a five star review
ratethispodcast.com/bettercalldaddy