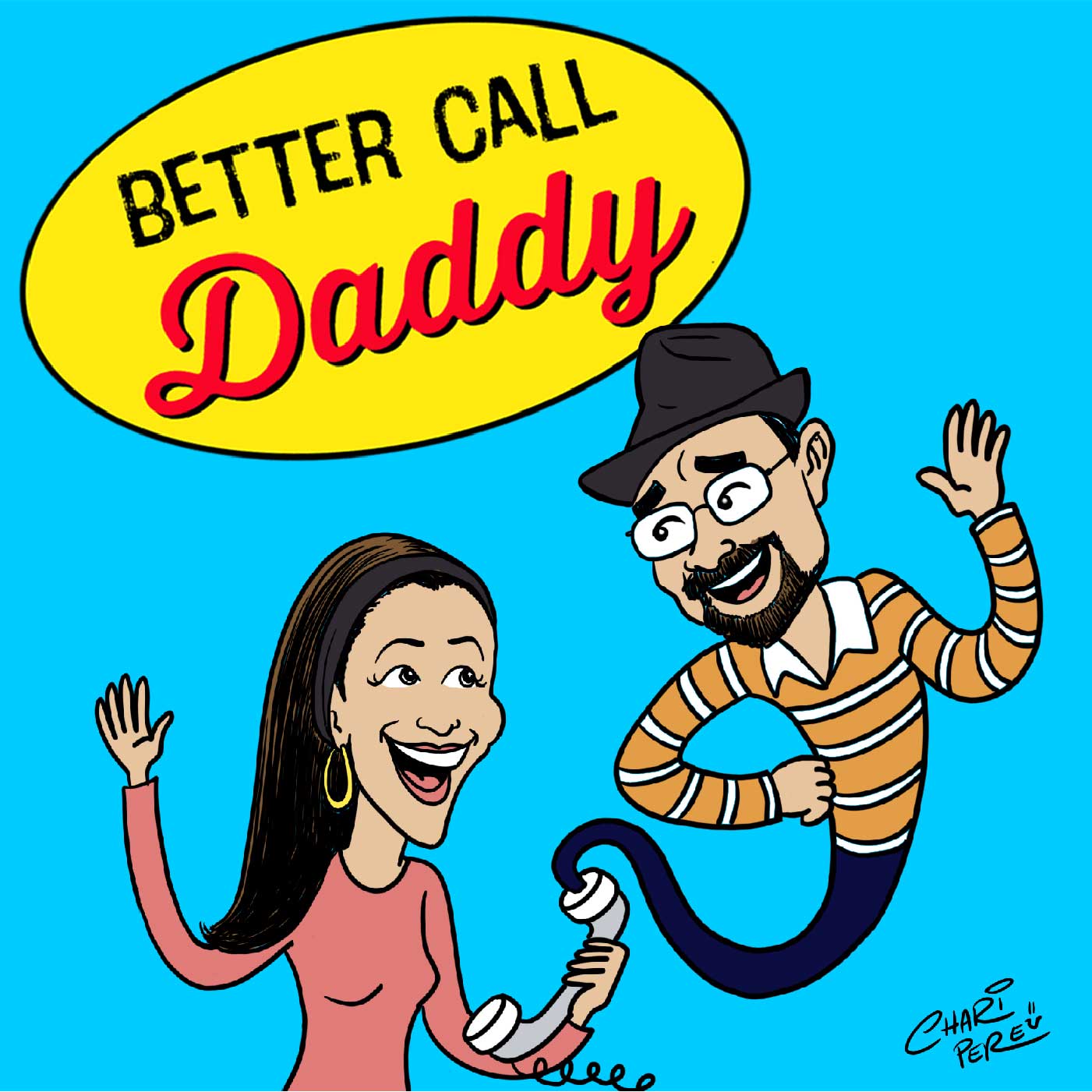 Reena loves a story, and she's fascinated by the people behind them. She loves to bring stories to life. Her appetite for storytelling has taken her from the Jerry Springer Show to the legal drama of the courtroom. From influential players to reality stars, nothing is censored here. Reena interviews people whose stories haven't been told, at least not through her unique lens, and then gets daddy's advice afterward like a good daughter does. Whether you have daddy issues or a father who's inspired your path, you will be able to tap into my daddy's wisdom, wit, and humor at the end of every episode. My daddy has been a guiding light my whole life and there's not much he doesn't know, as an entrepreneur for forty-plus years, a husband, a loyal son, and my number one supporter. He has learned lots of life lessons along the way and is here to share them with you. It's time to reminisce and reflect on the conversations you'd like to have with your daddy and learn from mine. Come share in some good old-fashioned family bonding and help us up our wisdom rating. There is wisdom from four generations and I'm addressing what happens from childhood to adulthood!
Episodes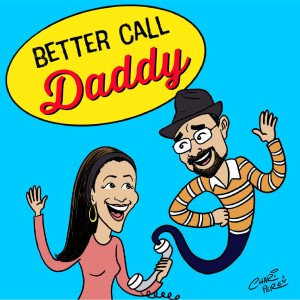 Friday Aug 18, 2023
Friday Aug 18, 2023
Welcome back to another episode of Better Call Daddy! Today, we have a powerful and deeply personal story that explores themes of obsession, trauma, mental health, and the complexities of family dynamics. In this episode with Kate Wallinga, our speaker takes us on a journey through her experience as a psychologist, a parent, and a grieving individual. We delve into her encounters with a patient who stalked their professor, the challenges of diagnosing and dealing with manipulative behavior, and the weighty decision to cut off ties with their own mother. We also explore the importance of support systems, the impact of negative experiences on personal growth, and the difficult process of grieving a loved one who died by suicide. Get ready for a raw and thought-provoking conversation as we dive deep into the complexities of human relationships, personal struggles, and finding strength in the face of adversity. So, grab your headphones and get ready for Better Call Daddy: The Safe Space for Controversy.
Kate Wallinga is the host of Ignorance Was Bliss podcast. This is a podcast about how we become who we are — about making just about anything sound normal, from PTSD to podcasting to serial murder. It's about people's stories. Are you sure you really want to know?
Kate spent her entire professional life in the fields of mental health and criminal justice. Her favorite, hardest and most important work was specifically in the fields of correctional psych, forensic psych, and crisis assessment.
She grew up in upstate New York, and went to college near the Canadian border; her first psych internship was actually immediately next to the bridge between Ogdensburg, NY and Johnstown, ON. After that, she studied criminal justice and mental health counseling in Boston, then spent several years in New Hampshire. She's worked in the NH State Prison system, a couple of different locked psychiatric facilities, and then several emergency rooms and eventually all manner of community settings.
Kate broke her back in 2014, and while she can move around a whole lot better than she could then, she still often feels stuck, as an acquaintance once pointed out, sitting on her couch listening to true crime podcasts all day. One thing I've noticed is that, quite often, she would hear someone ask, "But why would he do that?" or, "How could that happen?" or, her personal favorite, "Well, that's crazy. That could never happen to me." After a while of talking back, alone, long after they had moved on to new things, she decided to give the podcasting thing a try. She does give some background, of course, but she's not trying to create a deep-dive, detailed, narrative style podcast. That has already been done, brilliantly, by so many people she admires. She can't see any reason to try and compete with them, or even just add to the noise, when she already cannot find enough hours in the day to listen to everything she'd like to hear. Her goal, instead, is to try and answer some of those questions, at least from her own perspective. She doesn't pretend to have all, or even most, of the answers… but she can usually come up with one or two.
Over time, the focus of her show has widened to include the normal, the average, the ordinary, that all of us can understand… but we continue to think of ourselves as somehow screwed up, weird, wrong. We're not. You're not. Honest.
Just make sure you really want to know. Because the most important certainty I carry, from all my time working with inmates and patients and onlookers, is that the only real difference between "us" and "them" is a key. And that everything we experience, from crippling anxiety to serial murder, is maybe not rational, but there is a logic to it. Kate can make things understandable.
And once you learn just how easy it can be to fall into the darker parts of life, you might think,"…I felt better before I knew that."
Because sometimes… Ignorance Was Bliss.
Connect with Kate
https://instagram.com/iwbpodcast?igshid=MzRlODBiNWFlZA==
Connect with Reena
linkedin.com/in/reenafriedmanwatts
instagram.com/reenafriedmanwatts
instagram.com/bettercalldaddypodcast

Me and my dad would love to hear from you, drop us a review, reviews help more people find the show, and let us know what you like and what you'd like us to change, please share the show with one friend who you think would be helped by the show 
ratethispodcast.com/bettercalldaddy
The Better Call Daddy website has had a MASSIVE transformation. Navigating, finding shows, and reading about guests is now easier. But before you check it out, here's a deal you can't refuse. Want to get managed WordPress hosting in minutes?  Whether you're an entrepreneur, a blogger, or a podcast creator like me — this is your moment. EasyWP is offering a mighty 65% discount on all their yearly plans. You'd better be quick though, the deal ends August 31, 2023.
Simply go to bettercalldaddy.com/easywp now to claim your discount.  
Castmagic is the ai tool I use for show notes and podcast title ideas, it has helped save me tons of time. I talked about it in this episode.  Please use my affiliate link if you sign up.
https://www.castmagic.io/?via=reena