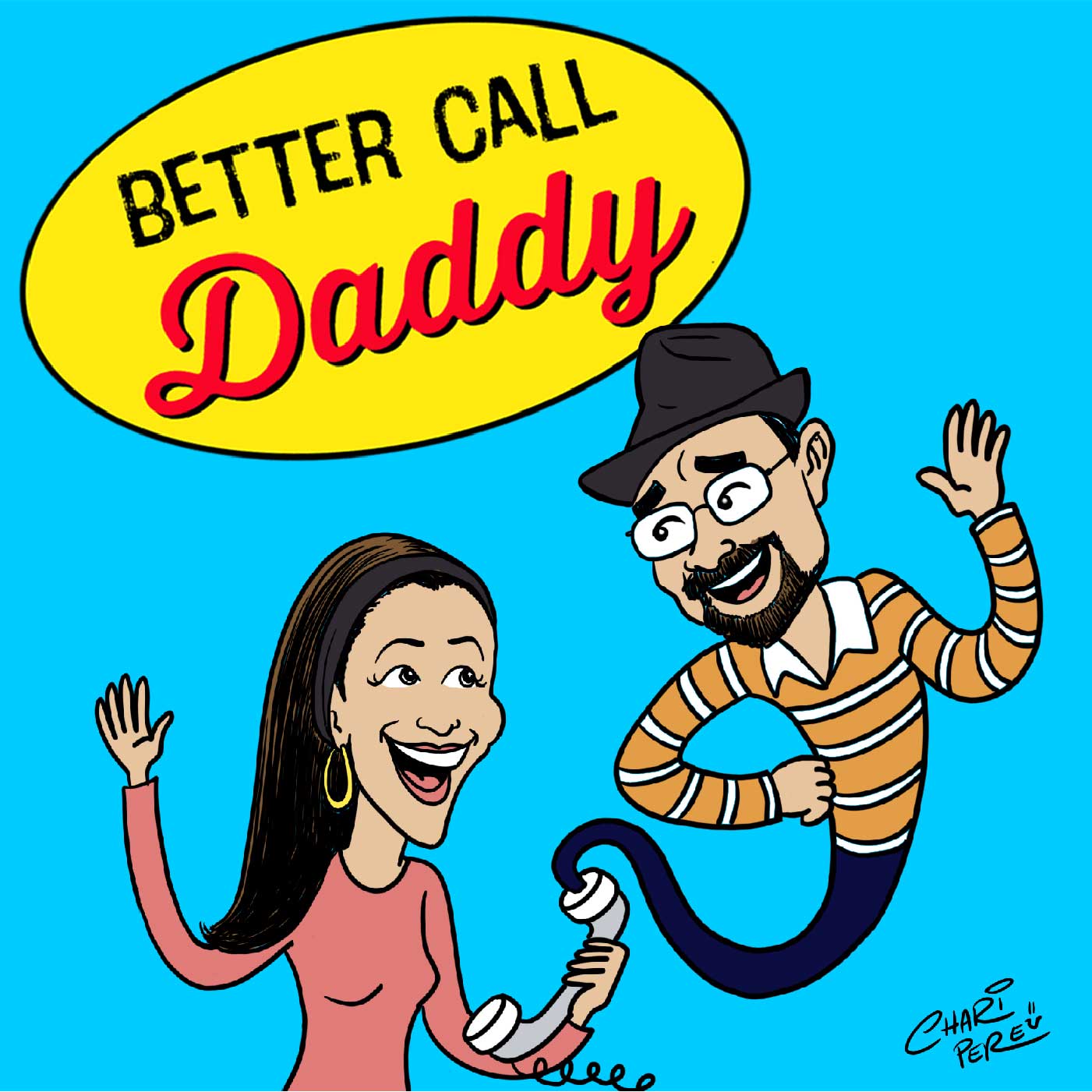 Reena loves a story, and she's fascinated by the people behind them. She loves to bring stories to life. Her appetite for storytelling has taken her from the Jerry Springer Show to the legal drama of the courtroom. From influential players to reality stars, nothing is censored here. Reena interviews people whose stories haven't been told, at least not through her unique lens, and then gets daddy's advice afterward like a good daughter does. Whether you have daddy issues or a father who's inspired your path, you will be able to tap into my daddy's wisdom, wit, and humor at the end of every episode. My daddy has been a guiding light my whole life and there's not much he doesn't know, as an entrepreneur for forty-plus years, a husband, a loyal son, and my number one supporter. He has learned lots of life lessons along the way and is here to share them with you. It's time to reminisce and reflect on the conversations you'd like to have with your daddy and learn from mine. Come share in some good old-fashioned family bonding and help us up our wisdom rating. There is wisdom from four generations and I'm addressing what happens from childhood to adulthood!
Episodes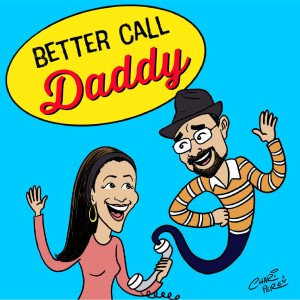 Monday Aug 14, 2023
Monday Aug 14, 2023
Welcome back to another exciting episode of "Better Call Daddy"! In today's episode, we dive deep into an interview with the insightful Eric M. Wohlwend, former platoon sergeant, medic, and dad, who shares his wisdom on transitioning from the army service to real estate management. From the importance of experiencing failure to achieve success, to the role of loyalty and trust in achieving greatness, Eric's words are sure to leave a lasting impact. We also explore the world of investments, learning from experts and mentors, and the value of hard work and a willingness to take risks including flying airplanes through icy terrain. But that's not all! We delve into the realm of politics, questioning the motives behind decisions and the need for genuine leadership choices. He says question everything!  As always, our show aims to provide wisdom, but we often find ourselves learning even more from our incredible guests. So join us as we add value to Eric's experiences and discover new insights together. Get ready for another enlightening episode of Better Call Daddy Show: The Safe Space For Controversy.

After losing 3 jobs, Eric bought his 1st rental with the last of his money. In the next 2 years he & his wife rehabbed, rented & refinanced 20 units to become financially free when he was only 30. Over the last 2 decades he has rehabbed & repositioned over a thousand more units. He has grown multiple businesses by creating systems that eliminate, automate and delegate work so he can have more time with his family. 


He currently controls hundreds of units including single & multi-family residential properties as well as multiple types of commercial properties. He and his family have 4 Best-Selling books and own & operate multiple businesses. They do this and still spend half of their time traveling and speaking all over the world.

If you want enough passive income streams to be Financially Free Look at our Freedom Memberships today. Eric has spoken to, coached & mentored millions of people from all over the world. He teaches how you can start investing in Real Estate, Businesses, Oil Wells, Precious Metals and Crypto Currency right now.
Using what he teaches, both of his kids started buying real estate when they were seven years old (without their parents money or credit). 
Eric has spoken in person in 1/2 a dozen countries and in countless states.  He can be heard on podcasts & radio stations across the world.  He is published in multiple articles in various Real Estate, Investment, Business, Family And Homeschool publications.  He has also published multiple #1 bestselling books including "Family Success Triangle." 
By integrating Family, Business & Investing, he created plenty of time to be there with his family, travel, start & grow businesses, grow his real estate empire & still become a pilot, skydiver, SCUBA diver, black belt and a life member of the VFW and the NRA…
In fact Eric can frequently be found flying around the world with his family in one of their private planes. Say "Hi" when he is in your town.
Now, the whole family teaches how to become Financially Free so you can have Time Freedom & Location Freedom!  Go Where you want. When you want. With Whoever You Want!
Family Success Triangle: BE DO HAVE by Eric Wohlwend and Lila Wohlwend - https://www.amazon.com/gp/product/B0BL8BW49C/ref=dbs_a_def_rwt_hsch_vapi_tkin_p1_i0
Matt Drinkhahn interviews Reena on The Eternal Optimist podcast mentioned in episode 
https://podcasts.apple.com/us/podcast/the-eternal-optimist/id1623530310?i=1000596228908
Reena interviews Matt Drinkhahn on Better Call Daddy 
https://podcasts.apple.com/us/podcast/better-call-daddy/id1525296416?i=1000605458845
Reena interviews Mark Victor Hansen mentioned in episode 
https://podcasts.apple.com/us/podcast/better-call-daddy/id1525296416?i=1000603036889
Connect with Reena
linkedin.com/in/reenafriedmanwatts
instagram.com/reenafriedmanwatts
instagram.com/bettercalldaddypodcast

Me and my dad would love to hear from you, drop us a review, reviews help more people find the show, and let us know what you like and what you'd like us to change, please share the show with one friend who you think would be helped by the show 
ratethispodcast.com/bettercalldaddy
The Better Call Daddy website has had a MASSIVE transformation. Navigating, finding shows, and reading about guests is now easier. But before you check it out, here's a deal you can't refuse. Want to get managed WordPress hosting in minutes?  Whether you're an entrepreneur, a blogger, or a podcast creator like me — this is your moment. EasyWP is offering a mighty 65% discount on all their yearly plans. You'd better be quick though, the deal ends August 31, 2023.
Simply go to bettercalldaddy.com/easywp now to claim your discount.  
Castmagic is the ai tool I use for show notes and podcast title ideas, it has helped save me tons of time. I talked about it in this episode.  Please use my affiliate link if you sign up.