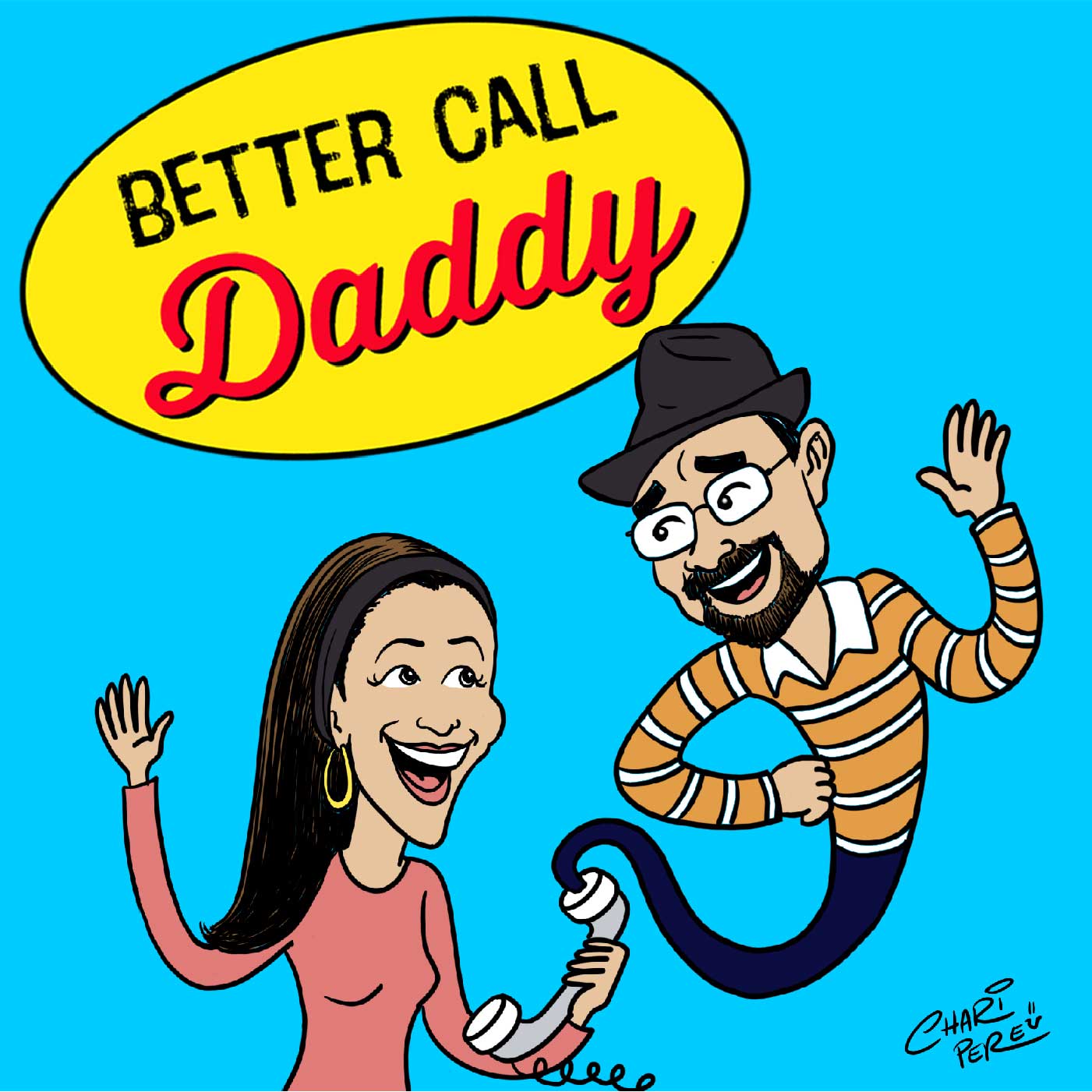 Reena loves a story, and she's fascinated by the people behind them. She loves to bring stories to life. Her appetite for storytelling has taken her from the Jerry Springer Show to the legal drama of the courtroom. From influential players to reality stars, nothing is censored here. Reena interviews people whose stories haven't been told, at least not through her unique lens, and then gets daddy's advice afterward like a good daughter does. Whether you have daddy issues or a father who's inspired your path, you will be able to tap into my daddy's wisdom, wit, and humor at the end of every episode. My daddy has been a guiding light my whole life and there's not much he doesn't know, as an entrepreneur for forty-plus years, a husband, a loyal son, and my number one supporter. He has learned lots of life lessons along the way and is here to share them with you. It's time to reminisce and reflect on the conversations you'd like to have with your daddy and learn from mine. Come share in some good old-fashioned family bonding and help us up our wisdom rating. There is wisdom from four generations and I'm addressing what happens from childhood to adulthood!
Episodes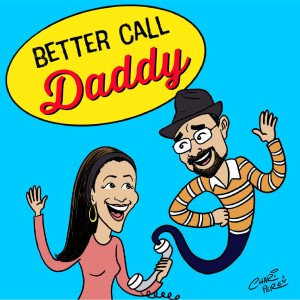 Monday Jul 31, 2023
Monday Jul 31, 2023
Hey, Indian Matchmaking was a success. Let's explore the Jewish version. If Netflix offered you the opportunity, what would be your response?

Are you seeking a match? Have you indulged in Netflix's series "Jewish Matchmaking"?
What is Aleeza Ben Shalom's methodology when it comes to matchmaking? What elements play a role in achieving successful matchmaking? 
Better Call Daddy: The Safe Space for Controversy.
On this episode of Better Call Daddy, we dive into the experiences of Aleeza Ben Shalom. Aleeza also participated in a YouTube dating series called "Soon by You." The unique aspect of her role was that she played herself while everyone else was an actor. Aleeza shares her journey of working with the producers to make the lines sound authentic, despite her limited experience with memorizing lines.
But Aleeza's story doesn't stop there. She also shares her personal journey of wearing jewelry, which held a special meaning for them after their mother passed away.
She combined different pieces of jewelry to create a one-of-a-kind necklace that they now wear often. Aleeza also discusses their choice of spouse, which was influenced by their strong-willed personality. Despite initial doubts from their family, their marriage has been successful, with 20 years together, five children, and a move to Israel.
In addition to sharing her personal experiences, Aleeza is deeply invested in the world of matchmaking. With a database of over 1000 professional matchmakers and experience organizing an international Jewish matchmaking conference, Aleeza is on a mission to train matchmakers all over the world and create supportive communities. She believes in the importance of authenticity and aligning values in relationships while acknowledging the challenges and uncertainties that come with matchmaking.
Through her own religious beliefs, Aleeza has found grounding and guidance in their life. She discusses the ways in which their beliefs have shaped their choices and her community in Pardes Hana, Israel, where acceptance and understanding are valued. Aleeza also sheds light on the matchmaking process and the potential challenges clients may face in finding their ideal match.
At the core of this episode, Aleeza Ben Shalom provides a wealth of insights into matchmaking, personal growth, and the importance of connections in our lives. Join us as we explore their unique experiences and perspective on building meaningful relationships.
Aleeza Ben Shalom is known as the Marriage Minded Mentor. She is the author of Get Real, Get Married, your guide to getting over your hurdles and under the chuppah! In addition to her private and group coaching sessions, Aleeza is a passionate speaker.
Connect with Aleeza 
Real Life 40 year old Virgin episode 146
https://podcasts.apple.com/us/podcast/better-call-daddy/id1525296416?i=1000530769685
Connect with Reena
linkedin.com/in/reenafriedmanwatts
instagram.com/reenafriedmanwatts
instagram.com/bettercalldaddypodcast

Me and my dad would love to hear from you, drop us a review, reviews help more people find the show, and let us know what you like and what you'd like us to change, please share the show with one friend who you think would be helped by the show 
ratethispodcast.com/bettercalldaddy
Are you a popular podcaster or a rising influencer? Or do you have a great idea for an online business? Then you should know that every great website starts with an awesome domain name. Namecheap offers hundreds of domain extensions, from the traditional dot com to creative extensions for podcasters like dot fm, dot live, or dot space.   Namecheap is the world's 2nd largest domain registrar, with nearly 17 million domains under management and a top web service provider for everything you need to launch an amazing website. Namecheap offers hundreds of domain extensions from the traditional .com to creative extensions like .fm, .live or .space  Namecheap is offering Better Call Daddy listeners 20% off any non-premium domain name for its first year of registration with the code REENA20. The offer cannot be combined with any existing sales but can override any current sale if its discount is less than 20%. The code is valid for all new and existing Namecheap customers. You can register up to 10 domains per account with this code.    To get a domain name with a 20% discount (including .com and 455 other extensions). Go to namecheap.com , search for your desired domain, and use the code REENA20 at checkout. 


The Better Call Daddy website has had a MASSIVE transformation. Navigating, finding shows, and reading about guests is now easier. But before you check it out, here's a deal you can't refuse. Want to get managed WordPress hosting in minutes?  Whether you're an entrepreneur, a blogger, or a podcast creator like me — this is your moment. EasyWP is offering a mighty 65% discount on all their yearly plans. You'd better be quick though, the deal ends August 31, 2023.
Simply go to bettercalldaddy.com/easywp now to claim your discount.  
Castmagic is the ai tool I use for show notes and podcast title ideas, it has helped save me tons of time. I talked about it in this episode.  Please use my affiliate link if you sign up.